Camping Holidays Guide
HPA Guide is your guide to camping holidays, offering over 0 campsites to choose from when planning your holidays. Discover and compare their rankings, their services and their leisure facilities…
To help you to plan your camping holidays in France, we present full descriptions of all camping locations throughout all the regions of France.
Whether it's Argelès-sur-Mer, the Ile de Ré, or the Cap d'Agde… Whether it's the Arcachon Bay, the Basque country or the French Riviera … Wherever the location you choose you'll certainly find the campsite of your dreams with direct beach access, so you can enjoy a well-deserved holiday!
A rental mobil-home for camping holidays
A rental mobil-home is a real asset for camping holidays in France, because today this type of accommodation offers all the home comforts and everything necessary to your well-being in what is virtually a home from home. A friendly and inviting living space, a fully equipped kitchen, spacious bedrooms with comfortable beds, a bathroom with separate WC, plus such welcome amenities as a TV and wifi accessibility. Many mobile homes also offer a delightful shady terrace where, after a long relaxing day at the beach or by the pool, you can sit back and enjoy a refreshing drink and bask amidst pure tranquillity. It all adds up to a holiday you will always remember!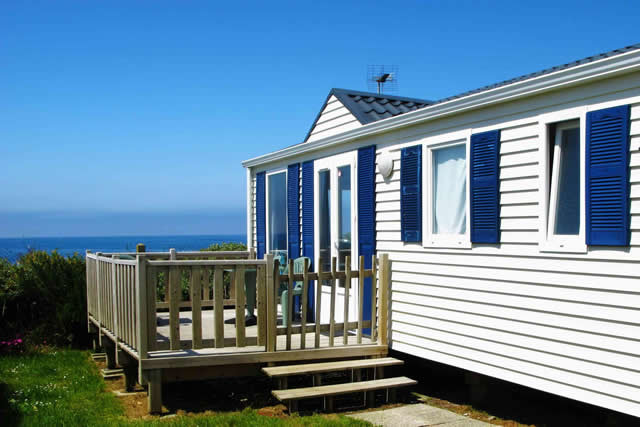 This is where our HPA Guide comes in handy in your pursuit of this little corner of paradise. All you need to do is click on our Rental mobil-home section, select your destination in your chosen region and our guide will present you with a comprehensive list of the best campsites offering this kind of accommodation. It remains only for you to compare each according to their rates, services and the recreational benefits you desire, view photos of the campsites, then go directly to their website, or even refine your search with our multi-criteria assistant, if necessary. Choose from 4 to 8 beds, from 2 to 3 bedrooms, with or without terrace, 5-star camping, rental mobil-home special offers as well as long or short stays. It's especially valuable if you go out of season.
Throughout France, from Corsica to Brittany, or passing through the Auvergne, a rental mobil-home will greatly enhance your enjoyment of your family holiday. And if you are looking for a real bargain rental and good cheap camping, the HPA Guide has a daily list of the latest promotions offered by our partners in the camping sector.
Water Park Vacations for Family Fun!
For a great family holiday, you can't beat a campsite with a water park. It's guaranteed to thrill and delight children and their mums and dads, too! With giant slides, water games, diving pools and more, it's the most fun a family can have on a camping holidays. As they become ever more family-friendly, today's campsites boast water parks that compare favourably with those of the great amusement parks, offering a completely different feel to a regular camping holiday. To find out more, go to our Camping Water Park section. Here you can choose among the many offers of this kind, whatever your destination. Choose the region, department and criteria for your needs and click through to see your preferences.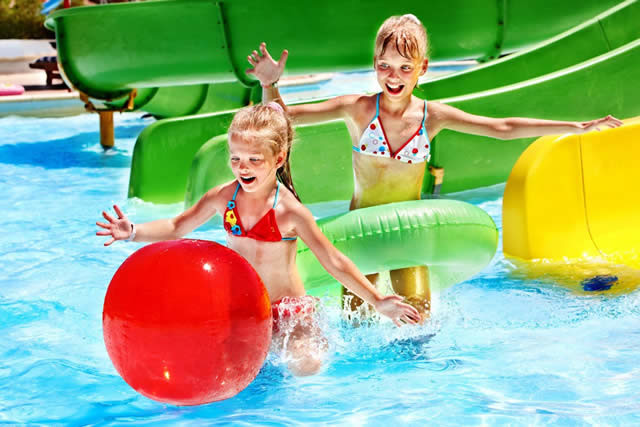 Water park camping is a whole lot of fun after a busy day exploring the castles of the Loire or hiking in Ardèche. It offers a true moment of relaxation for the whole family. The HPA Guide will help you to find THE campsite for your needs and budget. It also has the latest camping special offers or last-minute offers from our partners; ideal for having lots of fun at discount prices.